Dog Massage, Myotherapy and Rehabilitation
We tailor our therapy sessions to your dog's immediate and long-term needs
Are you looking for a dog massage, myotherapy and rehabilitation therapist who can

improve

your dog's quality of life?
With 7+ years of experience in dog massage, myotherapy and rehabilitation, Paws4Paws has helped countless dogs live healthier and happier lives through our one-on-one sessions with clients across Melbourne!
Don't hesitate to contact us today so we can tailor a plan specifically catered to your dog's needs. We ensure your dog stays well balanced physically and emotionally.
We help your dog with their pain, mobility, strength and recovery in the comfort of your dog's home. We come to you!
We love what we do
Dogs are our absolute passion
Education
We value lifelong learning
Relationship
We connect with you and your dog
We are committed to the health of your dog. Whether your dog has a muscle or joint issue, requires post-surgery rehabilitation, or you are after preventative and/or relaxation treatments, we are here for you and your dog. Dog massage, myotherapy and rehabilitation will give your pooch a new lease on life. 
Musculoskeletal Issues and Conditions
Post-Surgery Rehabilitation
Injury Prevention and Relaxation
Dog Massage, Myotherapy and Rehabilitation for your Dog's

Recovery and Wellbeing
We tailor our therapy sessions to your dog's immediate and long-term needs. We take into account all different activity levels, ages, conditions, and injuries and adjust our treatment to achieve optimum rehabilitation and well-being.
Treatments may include:
remedial dog massage

rehabilitative strengthening exercises

proprioceptive exercises (body awareness)

myofascial pain release

exercise therapy

trigger point therapy

acupressure
Our therapy sessions include gait, posture and balance assessment, as well as soft tissue analysis, to detect any irregularities that might cause discomfort or indicate an injury or condition. A treatment lasts 50-60 minutes.
We will also provide you with a customised home exercise program tailored to the needs of your dog and discuss potential home environment modifications to decrease your dog's discomfort, slow down the progression of a degenerative joint disease or help with recovery after surgery.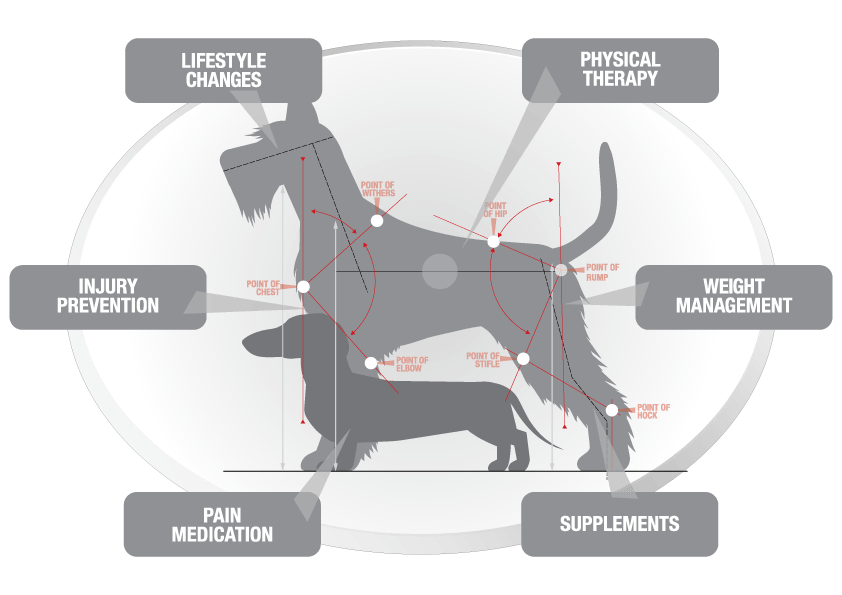 Multimodal approach to your

dog's

 

Recovery and Wellbeing
At Paws4Paws we take a multimodal approach to ensure your dog receives the best possible care. This means we use various methods, therapies and interventions to address your dog's condition.
Dogs are most comfortable at home in their familiar environment. As a Canine Physical Therapist, the first step is to build a trust relationship with your dog before commencing treatment. Our experience has shown that this is done much easier and quicker in the comfort of your dog's home.
At Paws4Paws we work in conjunction with your vet to achieve the best possible outcome for your dog. Although not mandatory, it would be helpful if your vet could email the most up-to-date clinical reports about your dog to sandra@paws4paws.com.au.
WHO RUNS THE SHOW
Meet

Sandra

 
Sandra is a qualified Canine Physical Therapist with a background in Therapeutic Massage and Acupressure for humans. Prior to working with dogs, Sandra completed a Phd in Anthropology at Monash University in Melbourne, and held teaching positions at the University of Melbourne and Monash. Today Sandra dedicates her time fully to improving our dogs' quality of life through dog massage, myotherapy and rehabilitation. She is the founder and owner of Paws4Paws and a very proud mum of a Shepherd x Staffy. Sandra is also the former President of the Small Animal and Equine Naturopathic Association (SAENA) from 2020-2022 and currently a Trainee Vet Nurse at the Mt Martha Vet Clinic on the Mornington Peninsula.